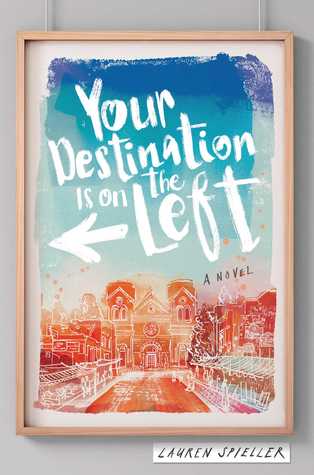 Title: Your Destination Is on the Left
Author: Lauren Spieller
Genre: Young Adult, Contemporary
Copy: Digital ARC
Rating:
* More about the book.
* More about the author.
* More about the blog tour.
* Purchase via Amazon or Book Depository.
Synopsis:
Dessa Rhodes is a modern-day nomad. Her family travels in an RV, their lives defined by state lines, exit signs, and the small communal caravan they call home. Among them is Cyrus, her best friend and long-time crush, whom she knows she can never be with. When your families are perpetually linked, it's too dangerous to take a risk on romance.
Instead, Dessa looks to the future. She wants to be a real artist and going to art school is her ticket to success and a new life. There's just one problem: she hasn't been accepted…anywhere. Suddenly her future is wide open, and it looks like she's going to be stuck traveling forever.