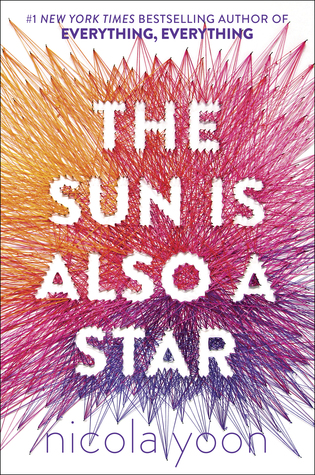 Title: The Sun Is Also a Star
Author: Nicola Yoon
Genre: Young Adult, Romance, Contemporary
Release: November 1, 2016 (Delacorte Press)
Copy: Paperback
Rating:
* More about the blog tour.
* More about the book.
* More about the author.
* Pre-order via Amazon or The Book Depository.
Before anything else,
I received a physical Advance Reader's Copy (ARC) of this book as part of my participation in this blog tour hosted by Book Freak Revelations – this, however, neither affects my opinion nor the content of my review in any way.
Thank you very much, JM and the wonderful people from Penguin Random House for the opportunity!
At first glance, Natasha and Daniel appear to hail from opposite ends of an incredibly vast spectrum. Natasha is a cynical, skeptical African-American immigrant with a profound understanding of science and all things rational whereas Daniel is a Korean-American sweetheart whose passion lies in writing poetry. Somehow, a series of unforeseen circumstances and mishaps brings the two of them together on the same day Natasha, along with her family, is supposed to be deported back to Jamaica. From there, we are thrown into a wonderfully riveting whirlwind that is perfectly summarized by the novel's synopsis:
Every moment in our lives has brought us to this single moment. A million futures lie before us. Which one will come true?