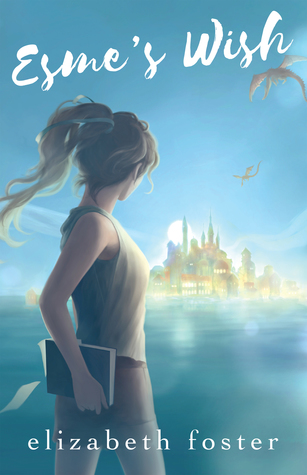 Title: Esme's Wish
Author: Elizabeth Foster
Genre: Young Adult, Fantasy
Copy: Digital
Rating:
* More about the book.
* More about the author.
* More about the blog tour.
* Purchase via Amazon.
Esme's Wish
follows the story of a 15-year-old girl who questions the reason behind the sudden disappearance of Ariane. Although most folks in their town have accepted this loss, Esme refuses to believe that her mother simply got 'lost at sea' and thus embarks on a journey to uncover the truth. Eventually, Esme accidentally stumbles upon the canal city of Esperance – the make-believe fantastical place her mother often talked about.
Here's the thing: I prefer my fantasy stories thrillingly paced and jam-packed with action. I prefer plots that move along rather quickly and stories that involve a lot of action occurring simultaneously. Think Marvel and maybe Game of Thrones infused with tons of energy drinks. Esme's Wish was not much of these things, if I'm being completely honest.