For this week's Top Ten Tuesday, I've decided to deviate from the prompt given by
Jana @ That Artsy Reader Girl
and, instead, dedicate this post to something I've been wanting to talk about
for what feels like forever
.
The title of this post is a dead giveaway: 2018 cover reveals of books written by Asian authors that had me bawling my eyes out from the intensity of my feels(!!!).
This is a momentous occasion for me personally because I usually dislike sharing cover reveals on my blog. This largely stems from the fact that one of my book blogging pet peeves are generic, manufactured posts about cover reveals – you know the type: posts that show off the book cover, synopsis, author bio, and purchase links without adding anything else (I mean, how long did it take you to copy and paste all of that, huh?)
But I digress.
Throughout the year, I've stumbled across book cover reveals and announcements on Twitter (y'all should follow me: @bookshelfbitch) that had me internally screaming because AAAH, TOO LOVELY FOR MY LIFE. ❤ Of course, I loved some book covers more than most! As an Asian book blogger and reader, nothing warms my heart quite like seeing new, shiny books from amazing Asian authors with equally amazing, aesthetically gorgeous covers. With that said, today I will be sharing 12 of my personal favorites with you!
Let's give these stunning covers the loving, lusting, and drooling they deserve, okay?
🌟 My Fate According to the Butterfly by Gail D. Villanueva
My Fate According to the Butterfly is a 2019 debut Middle Grade novel that's set and based on the contemporary climate of the Philippines.
It features Filipino superstitions and explores the grim realities of the war on drugs, which is an ongoing government-funded crusade that has led to thousands of extrajudicial killings.
This book literally could not have come at a better, more socially relevant time! Plus, I am extremely happy to see a young, Filipino morena (that is, brown-skinned Filipino girl) front and center on the book cover!
WE NEED MORE FILIPINO CHARACTERS ON BOOK COVERS, OKAY? OKAY! Let this be the start of a revolution.
From the pastel cityscape background to the distinctly Filipino features on the girl's face, I love everything about this!
Add My Fate According to the Butterfly on Goodreads. Pre-order via Amazon or Book Depository.
🌟 Descendant of the Crane by Joan He
I think at this point, it's no secret that Descendant of the Crane is one of my most highly anticipated 2019 debuts. Its story has been pitched as a Chinese-inspired Game of Thrones, and if you read my review (and maybe gave it a like on Goodreads, wink wink), you'd know that I thought it definitely delivered.
Descendant of the Crane is absolute perfection, much like its breathtakingly beautiful cover!
There's a lot of cool symbolism on the cover, which I really, really loved learning about in Joan's newsletter.
I particularly appreciated how the juxtaposition of Princess Hesina (i.e. girl on the cover) and the large crane nicely represents the relationship dynamics between Hesina and her father. Plus, the cover looks and practically breathes Chinese. Every time I look at this cover, I want to give it a hug while I cry happy tears!
Add Descendant of the Crane on Goodreads. Pre-order via Amazon or Book Depository.
🌟 Jade War by Fonda Lee
I scream and rave about Fonda Lee's Jade City almost daily on Twitter – it's who I am now. Every time I successfully convince another person to read Jade City, I feel like I've done something to make the world a better, more bearable place. But I digress.
Ever since I've finished Jade City, I've been religiously checking Fonda's Twitter account for any updates on its sequel. Imagine how happy I was after seeing the book cover of Jade War for the very first time! (Spoiler alert: deliriously happy.)
The title is a bright, bold red that starkly contrasts against the darkness of its background. It has this almost ominous, dangerous vibe to it, which leads me to believe that Jade War is set to destroy me emotionally. I'm foreseeing a lot of bloodshed, war, betrayal, and buckets filled to the brim with my tears on May 7th next year.
Add Jade War on Goodreads. Pre-order via Amazon or Book Depository.
🌟 We Hunt the Flame by Hafsah Faizal
Honestly, I'm not typically a fan of blue and gold together, but in the book cover of We Hunt the Flame, both colors pop out quite nicely. I can easily see this book immediately catching attention in bookstores (hopefully bookstores in the Philippines, for that matter).
I also really love the intricate detail on the cover, as well as the swooping embellishments on the title's font. Seriously, there are about a million reasons why I want to stare at the book cover of We Hunt the Flame all day.
Set in a world inspired by ancient Arabia, Hafsah Faizal's 2019 fantasy debut is a story I'm very much looking forward to! I would give my right arm to have this book (and its stunning cover) in my hands right now.
Add We Hunt the Flame on Goodreads. Pre-order via Amazon or Book Depository.
🌟 The Tiger at Midnight by Swati Teerdhala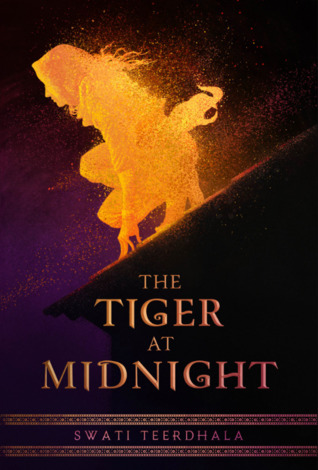 When I first read the synopsis of The Tiger at Midnight, I knew that I just had to read it the moment that it's released. When I saw its book cover for the first time, I was convinced that I had to have it now!
The Tiger at Midnight has a fascinatingly unique book cover. I'm a sucker for excellent contrasts and interesting color palettes – both of which are evidently there.
I swear, every time I look at this book – specifically, at that cover — I immediately become the human personification of the heart-eyes emoji. Absolutely gorgeous!
Additionally, The Tiger at Midnight has a female assassin as its protagonist and draws inspiration from ancient Indian history and Hindu mythology(!!!). I am extremely excited for its release!
Add The Tiger at Midnight on Goodreads. Pre-order via Amazon or Book Depository.
🌟 The Girl King by Mimi Yu
LOOK AT THAT ASIAN GIRL ON THE FRONT OF THE COVER.
LOOK AT THE BEAUTIFUL DETAIL OF HER OUTFIT.
I've been eagerly anticipating Mimi Yu's 2019 debut for what feels like forever! The Girl King has such an interesting premise. It hints at sisterhood, political intrigue, betrayal, and ultimately, women being incredibly awesome.
I recently received a physical ARC of The Girl King, and I'm looking forward to immersing myself in its world!
But of course, I still plan on purchasing the finished copy because oh my god, I just love the fierce, defiant expression on the girl's face. I love how she looks like an Asian warrior queen ready to strike down the patriarchy! This book cover has the only fifty shades of gray I can appreciate.
Add The Girl King on Goodreads. Pre-order via Amazon or Book Depository.
🌟 Masters of Deception by J.C. King
Another stunning, eye-catching high fantasy cover!
I recently finished reading Songs of Insurrection, the first book to another multicultural fantasy series from J.C. Kang. I thoroughly enjoyed reading it! Its story was told through multiple narrators, and the perspective of a half-elf woman named Jie immediately became my favorite one.
Masters of Deception is the first book to a thrilling epic fantasy that is somewhat intertwined with the Asian-inspired world-building established in Songs of Insurrection. Sort of like a companion series, if you will.
And I'm happy to say that the lovely character on the front of its cover is none other than my favorite character, Jie! I absolutely adore her look, hair, and outfit here! She looks distinctly badass, and I feel like a proud mother hen.
I was lucky enough to receive a review copy of Masters of Deception from the author, and I can't wait to dive in and witness this high-stakes adventure!
Add Masters of Deception on Goodreads. Purchase via Amazon.
🌟 Hungry Hearts edited by Elsie Chapman & Caroline Tung Richmond
Hungry Hearts is an anthology that dives into the intersection of family, culture, and most importantly, food in the lives of teenagers.
It features short contemporary stories from authors I adore – Rin Chupeco and Sangu Mandanna – as well as other bestselling, award-winning authors whose books are on my TBR: Elsie Chapman, Caroline Tung Richmond, Sara Farizan, Rebecca Roanhorse, Adi Alsaid, Anna-Marie McLemore, Jay Coles, S.K. Ali, and Karuna Riazi.
In other words, this is a delicious anthology worth drooling over! I'm totally in love with the idea and the book cover of Hungry Hearts!
Look at that adorably yummy cover and tell me you don't want it. I dare you.
Add Hungry Hearts on Goodreads.
🌟 I Love You So Mochi by Sarah Kuhn
I don't know what to rave about first: the adorable title or the endearingly cute book cover?
The lovely pastel hues, the cherry blossom backdrop, the cutesy font style of the title, the way the figures are both holding each other – this book cover never fails to bring a smile on my face!
I Love You So Mochi is a sweet contemporary romance between a fashion savvy girl and a cute love interest who moonlights as a mochi mascot – okay, seriously, this cannot get any more adorable and fluffy and aaaaah, I will die for this book!!!
Add I Love You So Mochi on Goodreads. Pre-order via Amazon or Book Depository.
🌟 In the Vanishers' Palace by Aliette de Bodard
I think that In the Vanishers' Palace is an unfairly under-hyped Asian-inspired fantasy with an equally underappreciated book cover.
I just really, really like how the red nicely pops against all the blues in the background. And I'm happy to see another book with an Asian character on the cover!
Yay! More of these please!
In the Vanishers' Palace is a dark reimagining of Beauty and the Beast with an all-Vietnamese cast of characters! If that isn't enough to pique your interest, the story is centered on a delightful Sapphic romance and features dragons!
Honestly, what more could you want in a book?
Add In the Vanishers' Palace on Goodreads. Purchase via Amazon.
🌟 Mango Summer by Agay Llanera
If I'm being totally honest, I am not usually a huge fan of real people being placed on book covers. I prefer having the liberty to imagine the appearance of characters. Which is why it came as a total surprise to me that I immediately fell in love with the book cover of Mango Summer at first sight!
I think the book cover perfectly complements its fun title and nicely encapsulates the vibe of the story. It looks warm, welcoming, and wonderfully summery! To me, the book cover seems to be promising one whirlwind of a contemporary summer romance.
Plus, the girl on the cover is an undeniably gorgeous Filipino woman with a winning smile I can't help but envy!
The #romanceclass community is truly a gift that keeps on giving.
Add Mango Summer on Goodreads. Purchase via Amazon.
🌟 The Candle and the Flame by Nafiza Azad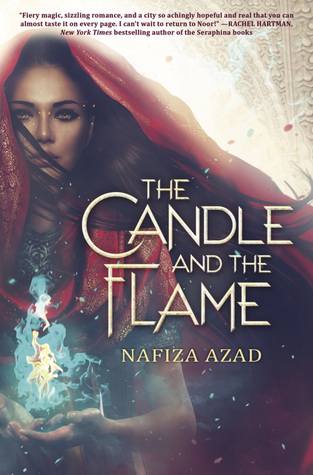 When the book cover of The Candle and the Flame was first revealed, I was a bit taken by surprise because it was not at all what I was expecting. It's so much better!
There's something inhumanly regal and mysteriously magical about the book cover. I can't really describe it per se, but I do know that I am utterly in love with it and that I badly want to have my hands on this book as soon as possible.
The Candle and the Flame is an Asian-inspired historical fantasy I'm highly anticipating, and I think that the cover pretty much provides a general idea of what sort of atmosphere this story will have.
Add The Candle and the Flame on Goodreads. Pre-order via Amazon or Book Depository.
Let's talk!
And there you have it – a dozen Asian book covers that had me feeling all sorts of emotions! It genuinely stuns me that we've reached a point where it isn't a struggle to compile a list of Asian book covers from Asian authors. AAAH, OKAY, I'M GETTING EVEN MORE EMOTIONAL.
🔹 What do you think of the book covers I shared on this post? Which ones had you drooling the most?
🔹 Are any of these books already in your TBR? (They should be!)
🔹 Have you written a post for Top Ten Tuesday? Leave the link in the comments section below so that I can check it out as soon as I can! By the way, have you read my other TTT posts?
Like this post? Then share it on social media platforms (see buttons at the bottom of this post!) or maybe consider sending a cup of coffee my way?
Twitter: @bookshelfbitch ‧ Tumblr ‧ Instagram ‧ Goodreads ‧ Bloglovin'