Today marks the second #MistPH blog tour for Helen Scheuerer's YA fantasy series, The Oremere Chronicles. Yep, you read that right:
second
. Around a year ago, the
first #MistPH blog tour
centered on
Heart of Mist
, the first book of the chronicles and Helen's spectacular debut – can you believe it? 😱
(Honestly, I still haven't! I am extremely grateful to Helen for working with me again!)
This time around, from today up until the 10th of September, we'll be talking about the highly anticipated sequel, Reign of Mist, which is set to be released on September 13th (oh my god!!!). With 35 incredible blog tour participants, there is a lot of fun in store for the next two weeks!
Last year, I wrote 10 reasons to pick up Heart of Mist, which served as the starting point of the blog tour. This time, let's kick off the second ever #MistPH blog tour with 10 things to look forward to in the thrilling, beautifully written second installment of The Oremere Chronicles, Reign of Mist. (Note: There are no significant spoilers in this post. Just a lot of me sCREAMING AT ALL OF YOU TO PICK UP THIS SERIES. Okay? Okay.)
1. Answers to questions that have haunted us ever since Heart of Mist
If there's anything you need to know about Heart of Mist, it's that everyone has their own share of secrets (that they'd do anything to protect) and motivations that not everyone is privy to. Even the realm itself has its own mysteries that have left readers like me with too many questions to count!
Thankfully, in Reign of Mist, a lot of the questions eating away at our reader souls are finally given clear answers (only to be replaced with more inquiries that will lurk around our minds until the third book is released, but hey, it's still a win).
Plus, there's a constantly recurring word from Heart of Mist (if you read the book, you know which one I'm pertaining to) that we finally get to learn more about!
Related: 10 reasons to pick up Heart of Mist by Helen Scheuerer.
2. Venturing into other kingdoms and continents
By the end of Heart of Mist, for reasons I cannot disclose at the moment, our characters have been scattered all over the different continents of the realm.
Told in multiple points of view, the second book of The Oremere Chronicles provides readers the opportunity to explore them up close and learn about the different cultures each one has. From the bitter coldness of Havennesse to the dangerous firestorms of Battalon, there's certainly a lot to see and to experience in the fantastical realm the author has intricately crafted. (And with Helen Scheuerer's flair for wonderfully vivid imagery, we're all in for a treat!)
3. More admirable and strong women who are just SLAYING IT
The first book successfully introduced a cast of fleshed out, humanized characters whom you can easily empathize with. In fact, check out this utterly fantastic post on writing with empathy that used Heart of Mist as a case study (Zia, you are phenomenal!).
Among these characters are a number of remarkable women with different strengths – Bleak, an orphan gutter rat with magical abilities and an alarming alcohol problem; Henrietta Valia, widely revered warrior and fierce matriarch of a clan of powerful all-women warriors; Princess Olena, an intelligent member of the royal family with a disability; and more.
I am very pleased to say that in the sequel, we will be meeting a set of new, fascinating characters – some of whom are incredibly admirable women with striking personalities we cannot help but love! Honestly, this is the feminist YA fantasy we all deserve.
4. A plot that is jam-packed with action and suspense
If you thought the first book was thrillingly eventful, Reign of Mist will do more than just keep you on your toes. Its plot will keep your eyes glued to the page and your butt glued to your seat because magical forces will prevent you from putting this sequel down – even for just a second!
While we are given more of the same elements – such as moral gray areas, strong feminist themes, and political intrigue – that we loved in its predecessor, Reign of Mist has additional goodies to throw in our direction: rebellions, sailing, alliances, wolves, drastically high stakes, and so, so much more.
Related: Heart of Mist — my book review.
5. More lovable Fiore Murphadias
I may or may not be very biased here, but Fiore is one hell of a lovable character. He's a man you just have to root for.
If you adore his character as much as I do, well, here's some good news: expect a whole lot more scenes with this guy!
6. More unparalleled sass from Princess Olena
Much like in Heart of Mist, our One and True Icon, Princess Olena, isn't here to play. In Reign of Mist, despite finding herself stuck in an unfavorable situation, she is still serving us her signature wit and some much-needed tea.
7. Teerah panthers and mountain dogs
The continents are not only homes to interesting cultures but are habitats of fascinating creatures as well – and I'm sure you'll love to know more about them, too. Personally, I'd love to have a teerah panther of my own (never mind that I'm terrified of most animals, including dogs).
8. Surprises that will leave you stunned and breathless
Just take my word for it, okay.
Seriously.
I'm not even kidding.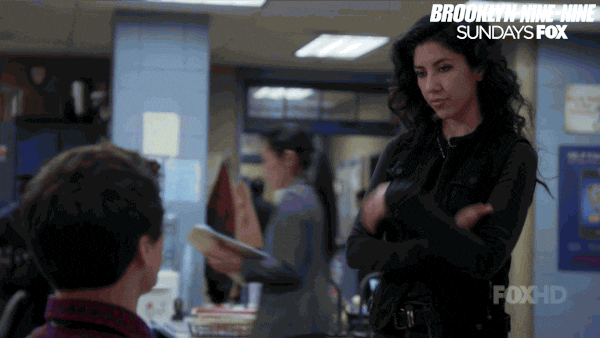 9. Character relationships that will easily worm their way into your heart (and refuse to let go!)
Unlikely alliances? Unexpected reunions? Touching displays of kinship? Sisterhood? Brotherhood? The Sapphic romance we desperately wanted more of?
THEY'RE ALL HERE!
I repeat.
THEY'RE ALL HERE.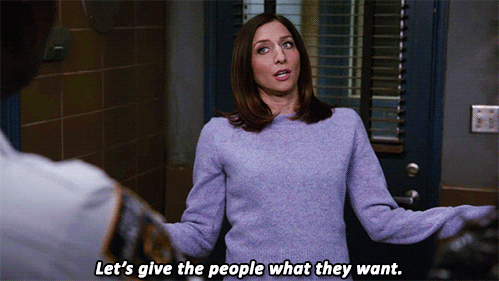 10. More of Helen Scheuerer's signature compelling and lyrical writing style
As I mentioned in my book review of Heart of Mist, Helen's writing style is an entirely different form of sorcery altogether. She weaves words together so beautifully, describes the world she's built so vividly, and creates lush, compelling narratives so phenomenally – and her gift with the fine-tipped pen is even more apparent in her second book.
And that concludes my quick list of things you can expect (and look forward to) in the sequel of Heart of Mist.
You can easily add Reign of Mist to your Goodreads shelf here. Of course, over the next two weeks, all the blog tour participants will be taking turns to share their thoughts on Reign of Mist – and if I haven't successfully convinced you to pick up this series, I'm sure they'll get the job done. Wink, wink.
Until then, keep reading to familiarize yourself with the blog tour schedule (see below), follow along on Twitter through the #MistPH hashtag, and don't forget to enter the giveaway for a chance to win an Amazon gift voucher worth $20 and six bonus prequels of Heart of Mist.
Image not working? Click here instead.
Finally, don't miss out on our culminating activity: the second ever #MistPH Twitter chat, which is completely free from spoilers. We have a ton of fun questions planned, and best of all, Helen will be joining us!
Blog Tour Schedule:
27 August (Monday)
🔹 Reign of Mist blog tour launch
28 August (Tuesday)
🔹 Review from Booked Hooked Nook
🔹 Review from The Last Page
🔹 Review from Motif by Tanya
29 August (Wednesday)
🔹 Review from Camillea Reads
🔹 Review from Enchantment of Books
🔹 Review from Under the Book Cover
30 August (Thursday)
🔹 Review & author interview from The Clever Reader
🔹 Review from Mashleas Reads
🔹 Review from Sakhile Whispers
31 August (Friday)
🔹 Review & author interview from The Literary Casanova
🔹 Review from Rambles of a Reader
🔹 Review from Wanderer in Neverland
01 September (Saturday)
🔹 Review from Crimson Talks Books, Mostly
🔹 Review from The Little Miss Bookworm
🔹 Review & author interview from Throneofshatteredbooks
02 September (Sunday)
🔹 Review from A Bookish Peach
🔹 Review from Rattle the Stars
🔹 Review from Wanders Between Pages
03 September (Monday)
🔹 Review from A Cat, A Book And A Cup of Tea
🔹 Review from Susy's Cozy World
🔹 Review from Tale Out Loud
04 September (Tuesday)
🔹 Review from accioblog
🔹 Review from floralcars
🔹 Review from Living a Hundred Lives
05 September (Wednesday)
🔹 Review from Booked All Night
🔹 Review from The Nerdy Elite
🔹 Review from Utopia State of Mind
06 September (Thursday)
🔹 Review from Bookish Wisps
🔹 Review from F A N N A
🔹 Creative post from Susy's Cozy World
07 September (Friday)
🔹 Creative post from The Backwards Bookshelf
🔹 Review & author interview from Rambling of a Book Nerd
🔹 Creative post from Utopia State of Mind
08 September (Saturday)
🔹 Review from The Backwards Bookshelf
🔹 Review from Bellibone
🔹 Review & author interview from Zany Bibliophile
09 September (Sunday)
🔹 Review from Amidst the Pages
🔹 Review from That Bookshelf Bitch
🔹 Review from Tomes with Tea
10 September (Monday)
🔹 #MistPH Twitter chat hosted by @bookshelfbitch (9:00 PM Philippines / 9:00 AM EST)
Twitter: @bookshelfbitch ‧ Tumblr ‧ Instagram ‧ Goodreads ‧ Bloglovin'