Hello, everyone! In my
last blog post
, I mentioned my intention to blog
a lot less
for the month of May so that I could focus on the last stretch of my semester. However, I ended up
not blogging altogether
, which resulted to the unplanned blogging hiatus throughout May.
But I'm back(!!!)
with a long overdue blog post.* This is going to be a lengthy one.
* Honestly, I spent around 3 to 5 minutes internally debating on whether this post more appropriately falls under 'Shealea Struggles' or counts as a monthly synopsis. Ultimately, my monthly synopses pertain to blogging updates — that is, a summary of what I've read, what I've done, and what I've written — and since I didn't actually blog for an entire month, there is literally nothing for me to summarize.
So what, pray tell, happened in May that took up all of my waking hours (and arguably, even a large chunk of my sleeping hours)? The answer is so simple and obvious — and one that I've mentioned repeatedly throughout my 2 years of blogging: college.
Yep, as luck would have it, I spent most, if not all of my time, trying to meet the demands and requirements of my degree program. I'm not sure if I've talked about the three (totally unrelated) researches I was working on throughout the entire semester, but god, each one was unbelievably consuming in terms of time, energy, and at times, manpower! In one study, I had to collect a minimum of 400 responses for an online survey, whereas my other research required me to go to four randomly selected barangays, visit households, and ask more than 200 strangers to fill out the questionnaires for our study. My majors also demanded numerous presentations, reports, and weekly updates.
In addition to my majors, I was also taking up two philosophy electives — Metaphysics and Environmental Ethics — with a lot of required reading. For metaphysics, in particular, I ended up reading two entire books, namely, Metaphysics by Richard Taylor and Riddles of Existence by Earl Conee and Theodore Sider. I actually really enjoyed both books.
I could go on and on, but my last batch of academic requirements are neatly summarized in the following tweet:
While most of my friends were already finished with their last requirements, the end of my semester was postponed from May 23rd to May 28th. My soul was screaming. Although it was, in many ways, a total nightmare to still be working on papers while everyone else was settling into their vacations, a part of me was really thankful for the extra time because that meant I could produce better quality outputs — which, I'd like to think, I was able to accomplish (but more on that later!).
Everything was honestly such a whirlwind. I submitted my last research paper literally 10 minutes before my family left the house for our trip to Bolinao. Seriously. Not even kidding!!! The paper was due at 11:59 PM on the 28th, but since we had a family trip planned, I had to make sure that I finished all of my requirements at around 8 AM on that same day.
Speaking of the family trip, Bolinao, Pangasinan is an enchantingly stunning place! We rented a cozy vacation villa that offered this really beautiful, picturesque view of the ocean! The villa itself was pretty incredible, too. I love that it's Santorini-inspired and that there's a nearby resto-bar that served Greek food.
Okay, honestly, this (see above photo) is probably my favorite shot among all the photos we've taken. I mean, look at that view! I could wake up to that every morning.
Anyway, a few more photos: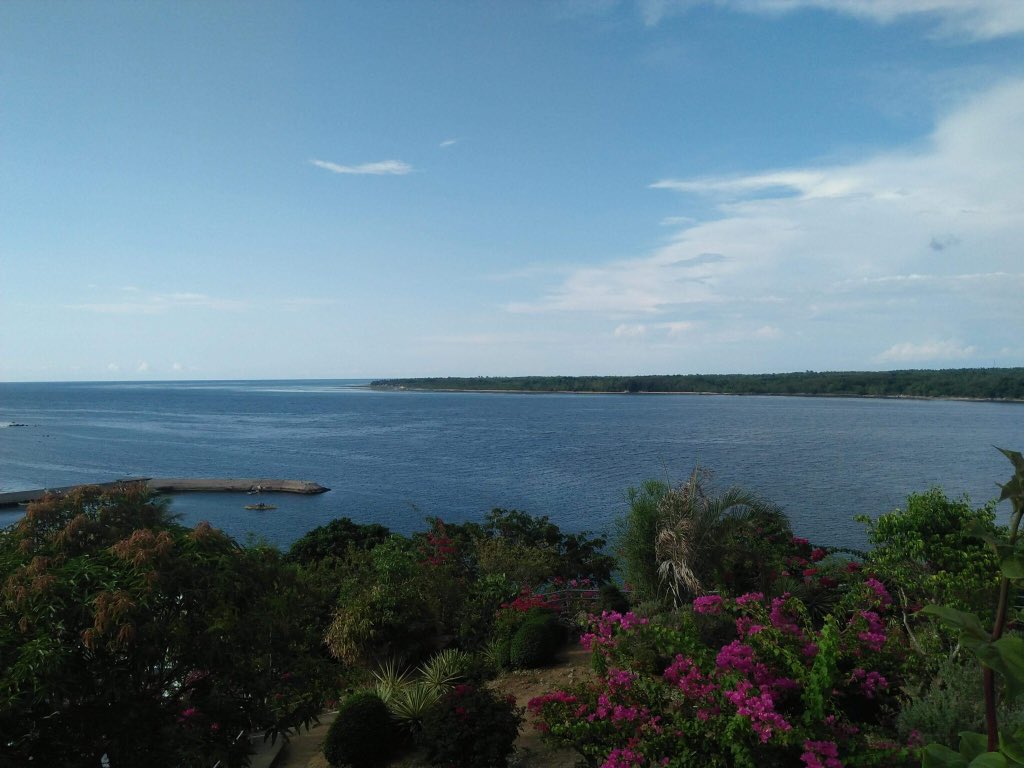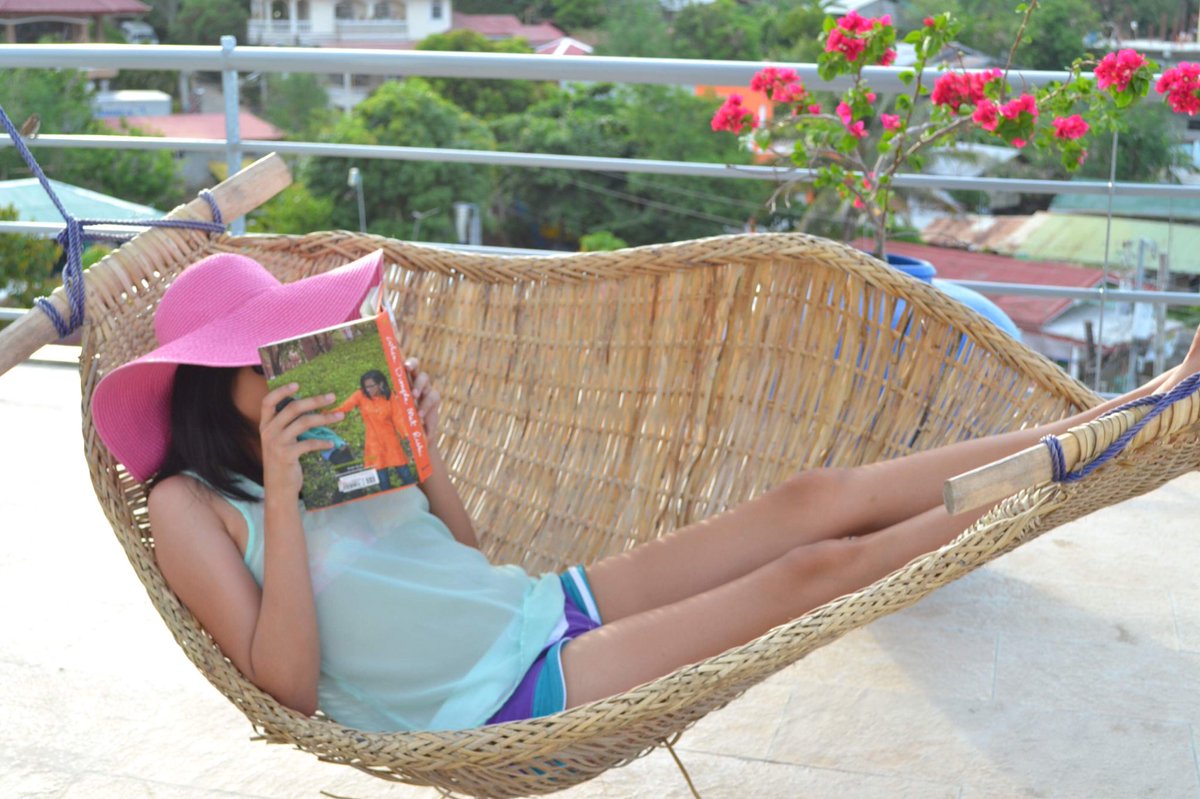 Naturally, I couldn't leave for vacation without bringing a couple of books with me. I mean, as a Southeast Asian bookworm, that's a given. It took a while for me to decide which titles to bring (read: seriously, the struggle was real).
However, with the recent end of my semester, I was in the mood to drown myself in light contemporary romances, which is why I eventually picked up Love & Gelato by Jenna Evans Welch and When Dimple Met Rishi by Sandhya Menon — two titles* I've been extremely excited to read for what feels like forever!
* Unfortunately, I was only able to finish reading Love & Gelato, which I've rated 3.5 stars. The review will come soon, I swear!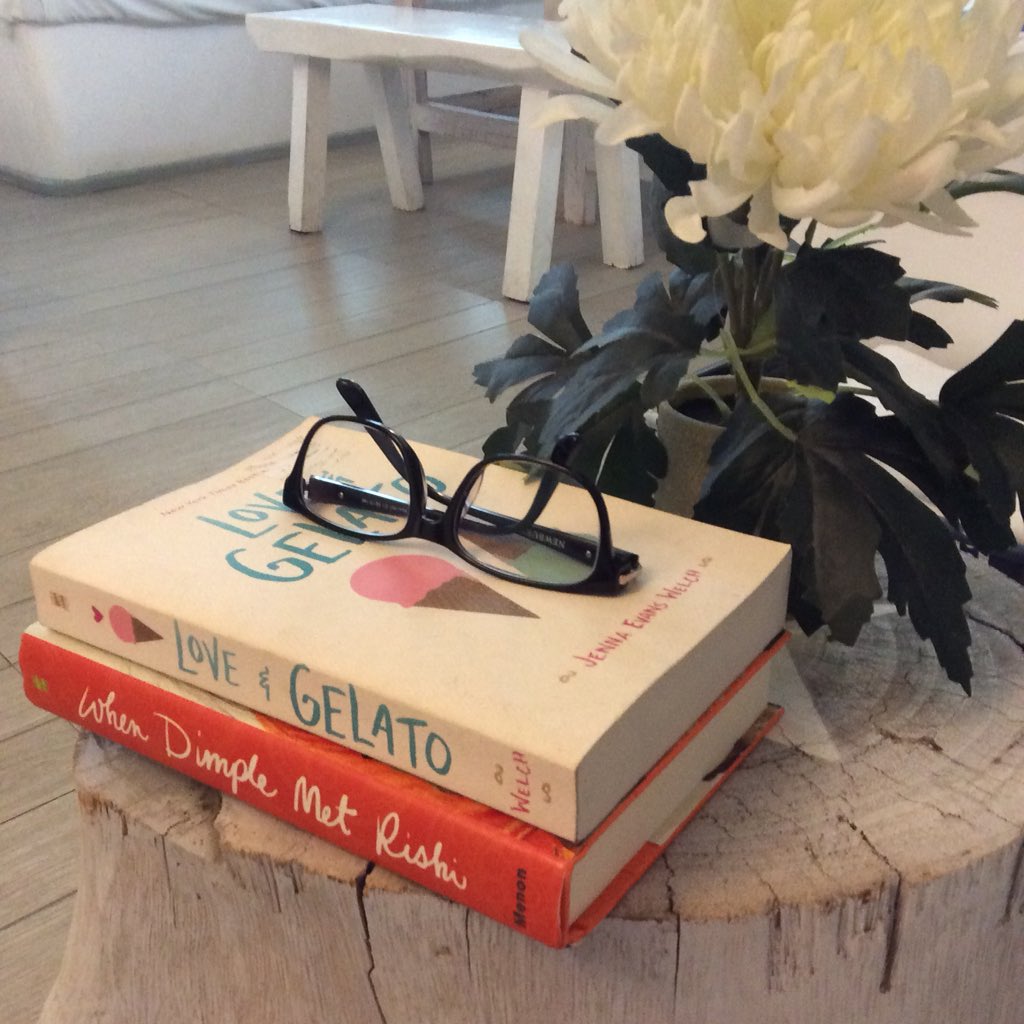 After spending three days and two nights in the magical, soothing paradise that is Bolinao, my family and I headed back home. By then, I was just waiting for my grades to be uploaded to CRS (read: UP Computerized Registration System), which would formally free me from my semester. The deadline for grades was on June 1st, and very fortunately, all my professors were able to submit the grades on time! Honestly, in UP, some professors have a tendency to completely disregard these deadlines, and should they decide to submit late, they aren't reprimanded for it. But that's a different grievance for a different day.
I openly talked about my grades last semester in a previous blog post right before 2017 ended. In that post, I talked about my academic-related college insecurities and struggles. With that, I am very pleased to announce that I was able to maintain my status as a University Scholar for another semester! Being a University Scholar in the University of the Philippines Diliman is equivalent to being a dean's lister (or being a part of the dean's list) in other universities.
(Quick explanation of the UP grading system: Basically, 1.00 is the highest, 3.00 is passing, and 5.00 means a failed subject. Between 1.00 and 3.00 are grades in increments of 0.25. In other words, the closer the grade is to 1.00, the higher its value.)
My hilariously mediocre grade in advanced ten-pin bowling (considering the high grade I received in basic ten-pin bowling back in the first semester) is due to my frequent tardiness, which led me to missing out on a lot of important lectures. Oops. Nonetheless, PE grade aside, I am very much proud of myself and of my academic performance. I can't stress how nervous I was about being unable to maintain my academic standing because I constantly felt like I was falling too short — at least, in terms of my own expectations — but it turns out that I did a whole lot better than I thought. For that, I am just grateful and genuinely happy!
Moving forward, I plan on taking 6 units worth of language electives for my midyear term, specifically Spanish 10 and 11, which will start in a few days and will end sometime in July. It seems like I'm always studying something, which, if I'm being completely honest, I've come to really appreciate. I am excited to learn the basics of another language! You know, if we put aside the fact that it's the language of a global superpower that colonized and took advantage of my country for more than three centuries, that is. Maybe I'll learn how to say Shuri's iconic line (i.e. "Don't scare me like that, colonizer!") in Spanish.
More importantly, since I'll be dealing with a relatively light academic load for the next two months, I am hoping to channel more of my time, effort, and energy into working on my blog! I have too many ideas, but never enough time to actualize them — the struggle of every book blogger, am I right? But that will hopefully change drastically this time around because I'm setting this blog as one of my priorities for the next two months.
So far, I've spent a day cleaning up my NetGalley and Goodreads shelves. For the longest time, I've had more or less 100 unread and unreviewed titles on my NetGalley shelf — a lot of which are titles I've totally lost interest in. Hence, I decided to filter through all of my ARCs using an Excel-based filter/management system that I designed! It's been incredibly helpful in the overall cleanup process. In fact, so far, using this system has greatly assisted me in reducing my NetGalley arcs into half their original number! Here's a quick sneak peek on how it looks like: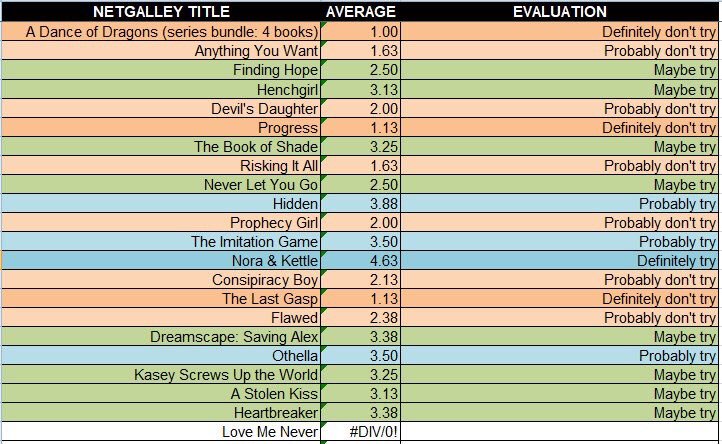 By the way: I've already conducted a Twitter poll, and it seems like a number of people are interested in learning about this Excel-based filter/management system. In line with this, I've already started on a rough draft of a blog post regarding this. If that's something that interests you as well, let me know in the comments below! (It might just motivate me to work on the post more quickly!)
And that's just the tip of the iceberg. I have plans on making a few changes (albeit nothing too major!) with my blog's layout — changes that I've been thinking about for a long while now, so I'm very ecstatic. I also have a series of discussion posts lined up and just begging to be written. It feels like in every update post, I keep promising to write more discussion posts, and so far, it hasn't happened yet. However, with my research papers out of the way, I should have more ample time to write more creative and blogging pieces.
Most of all, I am extremely excited about the next blog tour I'll be organizing, which is for Reign of Mist by Helen Scheuerer. The book is set to be published in September. Reign of Mist is actually the highly anticipated sequel of Heart of Mist, which was the book I organized my very first blog tour for. I even wrote 10 reasons people should pick up Helen Scheuerer's Heart of Mist! But I digress.
I am still in the process of ironing out the blog tour details as well as reading my ARC of Reign of Mist, so I can't spill a lot of information yet. In the meantime, let's all take a moment to stare at this absolutely gorgeous cover (see tweet below). Don't forget to add the book to your Goodreads shelf as well!
Finally, but certainly not the least: I was not able to read people's blogs at all — I know, I'm the saddest. However, I spent the last two days trying to catch up on everyone's content. I still have a long, long way to go, to be honest, but I've stumbled across a number of gems that I highly recommend you to read!
BLOG POSTS.
DISCUSSION POSTS.
MISCELLANEOUS.
Camillea is in the process of whipping up a fun project for Filipino bloggers and authors. Check it out, and maybe help her reach out to more people!
This particular post from Thomas (i.e. No, I don't care if white gay men want me) left me utterly moved and speechless. Definitely an eye-opener everyone needs to read!
I don't do bullet journals (because I'm hopeless with any kind of artistic expression), but seeing Victoria's bullet journal spreads for June makes me happy for some reason. I love some of them cute yet minimalist layouts!!!
Wow, this ended up a whole lot longer than I anticipated. TL;DR: Ya girl (and ya fave bookshelf bitch) is back to continue ensuing blogging mayhem! Now if you'll excuse me, I'll be belatedly responding to blog comments from last month. I know, I know — I'm horrible.
Like this post? Then share it on social media platforms (see buttons at the bottom of this post!) or maybe consider sending a cup of coffee my way?
Twitter: @bookshelfbitch ‧ Tumblr ‧ Instagram ‧ Goodreads ‧ Bloglovin'