In my
previous post
, I talked about the #romanceclass books I currently have in my possession. This time, I want to highlight twelve titles that I desperately want to have
right now
! Yes, the use of italics was necessary to emphasize my point.
For the most part, I've had my eye on these books because I've heard an abundant amount of great and positively glowing feedback about them. Call me curious, yeah?
Maybe some of these books will pique your interest as well, so I'll stop babbling and proceed with the main point of this post.
Here are my top twelve titles (in no particular order)!
---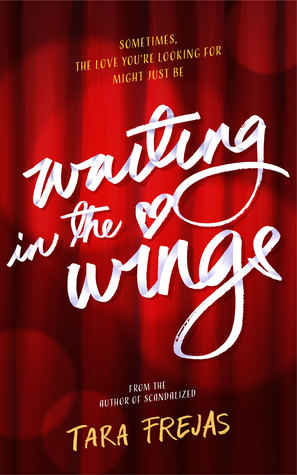 #1.
Book synopsis:
At twenty-three, theatre actress Erin Javier has yet to fall in love or kiss a boy offstage, away from the klieg lights. She is the perfect leading lady—whose heart men would fight for, win, and protect—unfortunately, only until the curtains fall and the lights go down. In real life, Erin is a certified NBSB whose heart has been hoping for a song to dance to.
But when two (two!) men enter from stage left and right, Erin is confused. Who deserves to take center stage in her heart—Mr. Theatre Royalty whose attention and displays of affection make her pulse race, or a good friend whose steady support has helped steer her to success and fulfill her dream?
---
#2.
Book synopsis:
Which moment has defined your life so far?
Whether she likes it or not, Iris's life has been divided into two: Before the Incident, and After the Incident. Something very private was made very public, and since then life has been about recovering from being shamed, discovering her true friends, and struggling to find a new normal.
Two years into this new life and she finally connects with a guy again. He lives in the apartment down the hall, he's hot, and he doesn't look at her that way. He doesn't know what happened. But he also won't give her his name, not right away—which has to mean he's got something to hide too.
Iris wants to start over. Should she do that with the only person who will understand, or is this the same idiotic decision that got her in trouble in the first place?
---
#3.
Book synopsis:
Every breakup has its playlist.
How do you get over a seven-year relationship? 21-year-old Jill is trying to find out. But moving on is a harder job when Kim, her ex-boyfriend, is the lead guitarist of the band, and Jill is the vocalist. Every song they play together feels like slicing open a barely healed tattoo.
Jill's best friend Miki says she will be out of this gloom soon. Breakups have a probation period, he says. Jill is on the last month of hers and Miki is patiently keeping her company.
But the real silver lining is Shinta. Having a hot Japanese actor friend in times like these is a welcome distraction. This gorgeous celebrity has been defying time zones and distance through the years to be there for Jill. Now he is here, physically present, and together he and Jill go through old lyrics, vivid memories, walks in the rain, and bottles of beer. Together they try to answer the question: what do you do when forever ends?
---
#4.
Book synopsis:
It's harder to get over someone who was never really yours.
They say rock stars get all the girls. But Miki knows that's not always true. He, for one, though the guitarist of popular indie band Trainman, just can't seem to get the girl. It's kind of his fault, really. No one told him to fall in love with Jill. No one told him to stand still and watch as she moved on from a terrible breakup into the arms of another guy—a Japanese celebrity with the face of an angel and the body of a god.
So when someone else comes along, someone who finds him cute, smart, and funny (sometimes in the haha sort of way), will Miki finally move on? Or will he continue to pine for Jill?
---
#5.
Book synopsis:
Rain De Castro has been in love with her best friend, Mark Velasco, for almost the entire time she has known him, but she's clearly in the friend zone because he's happily in a relationship.
Or so she thought, until the news of his break-up reaches her.
Now that Mark's single again, she decides that it's time to get out of the zone. But when her cousin Lissa comes into the picture and sets her eyes on Mark, Rain feels troubled when he gets a little too friendly with her. Rain is determined to fight for what she feels this time, but is it worth the effort if it's a losing battle from the start? Will she back off to give way for her best friend's happiness, even if it means losing him to someone else again?
---
#6.
Book synopsis:
Five Cuevas @fivetravels
Three guesses to where I'm going next. Starts with an M. Ends with a U. Has a lechon named after it. #travel
Twenty-something travel blogger Five thinks she has hit the jackpot when she gets invited to glittering Macau for an all-expense-paid bloggers tour. Think majestic old churches, sparkling casinos, exhilarating bungee jumps, and the world's most unforgettable egg tarts. The trip is practically perfect, except for one little glitch. She gets assigned to be travel buddies with Jesse, the world's most infuriating photo blogger, and it's definitely war at first sight.
Will Five let Jesse turn her dream vacation into a total nightmare? Or will falling in love be on the itinerary?
---
#7.
Book synopsis:
Martha Aguas kind of has it all–she's an accountant who loves numbers, an accident-prone puppy that loves her, and the perfect wardrobe.
Yes, she wears a dress size 24, her bras don't fit and she's never had a boyfriend, but so what?
It becomes a big deal when her perfect cousin Regina announces her engagement to Enzo, the only boy she's ever loved (he doesn't know, so don't tell him!) Suddenly Aguases from all corners of the globe are coming for the event, and the last thing Martha wants is to be asked why she still prefers her lattes with a waffle on the side.
Thank god for Max. Goofy, funny, dependable Max, who finds himself playing the fake boyfriend at the family festivities. But why does it feel like only one of them is pretending?
---
#8.
Book synopsis:
Falling in love is a chemical reaction.
Just ask Kaya Rubio, twenty-five year-old Molecular Genetics graduate student and research assistant. Fed up with her spinster aunts' relentless reminders and unsolicited advice regarding her Single Since Birth status, she designs a scientific, evidence-based methodology to find her a suitable partner in time for her cousin's wedding. As any good scientist knows, any valid experimental design requires a negative control. Enter the most unsuitable candidate for a potential boyfriend: the messy, easygoing, café owner Nero Sison. Her null hypothesis? Going out with Nero would establish her baseline data without catalyzing the chemical reaction she seeks.
But when Kaya's recorded results refuse to make sense, she is forced to come to the conclusion that there are some things in life that are simply, by nature, irrational and illogical. And that sometimes, chemistry doesn't always happen inside a lab.
---
#9.
Book synopsis:
The nation of Isla has a law: No two politicians from the same family. Two elected officials who marry make their families one; only one can continue to serve.
In the future, Maria Lourdes and Andres Miguel could very well be their country's best and most influential leaders. She could be president one day, like her grandmother. He could be a senator one day, like his uncle. Marrying another politician is against the law, but why should it matter? Today they're just young people who want to be together.
They'll deal with the rest of it tomorrow.
---
#10.
Book synopsis:
If they say that life flashes right before your eyes when you die, do you also get a flashback of your exes when your perfect boyfriend is proposing to you?
At least that's the case for Regina Cortez.
There's her dramatic high school boyfriend, her first college crush, the irresistible heart breaker, and the ever elusive one.
By backtracking to her past, will Regina make it to 'I Do'?
Or will she just keep running away?
---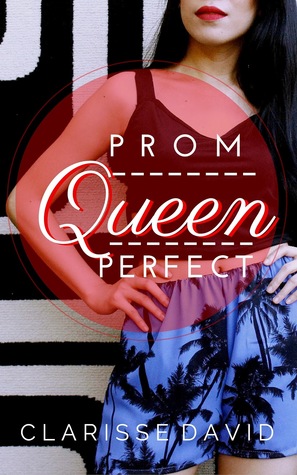 #11.
Book synopsis:
Being perfect isn't supposed to be this hard.
Alex dela Cruz has it all. Looks, money, and a killer sense of style.
When the annoyingly gorgeous Adam Cordero calls her selfish, she decides to prove him wrong by transforming Christy Marquez from an invisible misfit into a ruling princess of Asia Pacific Academy.
Great hair? Check. Flawless red lipstick? Check. Instant popularity? A slightly too big check.
But now, Alex is on the brink of losing the plastic tiara she's supposed to get as prom queen, her best friend, and her heart to the unlikeliest of candidates. Too bad she isn't letting anything—or anyone—get between her and that tiara.
---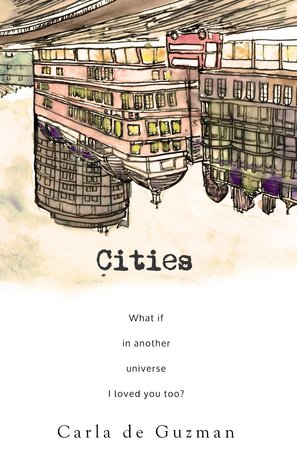 #12.
Book synopsis:
Celia has dreams.
She dreams of going to Seoul for that scholarship she never took, of leaving everything behind and moving to New York.
In all those dreams, she finds herself attached to Benedict, the boy she has always loved, who didn't love her back.
Ben believes in parallel worlds.
Worlds where the things you didn't do come true—worlds where he went to London and fell in love with Celia, where he shows up on the day she needed him most. He believes that dreams are glimpses into that parallel world, and it's not a coincidence that Celia's been having them too.
It's the day of Ben's wedding, in the middle of a typhoon in Manila. How will these dreams and unmade decisions change their lives? Will they bring them closer together, or just drive them further apart?
---
And there you have it! Of course, there are tons more #romanceclass titles that I am interested in. It was such a challenge to narrow the list down to just twelve!
Have you heard of any of these titles? Have you read any? Did any of them catch your eye? Let me know in the comments below!
Twitter: @bookshelfbitch ‧ Tumblr ‧ Instagram ‧ Goodreads ‧ Bloglovin'