My
previous blog post
was a pretty depressing, self-loathing read. On a much, much lighter note, here's a short and quick update of what I've read and what I will read. And other miscellaneous babble.
What I recently finished reading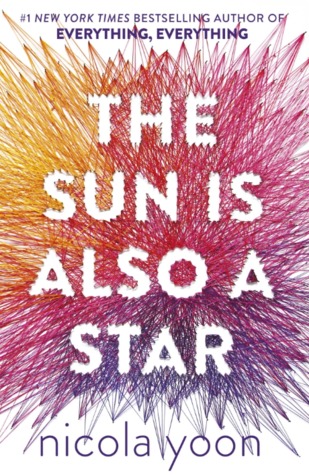 * More about the book.
* More about the author.
* Pre-order via Amazon or Book Depository.
Synopsis:
Natasha: I'm a girl who believes in science and facts. Not fate. Not destiny. Or dreams that will never come true. I'm definitely not the kind of girl who meets a cute boy on a crowded New York City street and falls in love with him. Not when my family is twelve hours away from being deported to Jamaica. Falling in love with him won't be my story.
Daniel: I've always been the good son, the good student, living up to my parents' high expectations. Never the poet. Or the dreamer. But when I see her, I forget about all that. Something about Natasha makes me think that fate has something much more extraordinary in store—for both of us.
The Universe: Every moment in our lives has brought us to this single moment. A million futures lie before us. Which one will come true?
Thoughts:
I received a physical ARC of The Sun Is Also a Star as part of my participation in a PH-wide blog tour hosted by JM @ Book Freak Revelations (Thanks, fam!). As far as I know, the tour will begin in the latter part of October and I am extremely excited for the lineup. I am even more excited to read what my fellow PH bloggers think of this novel!
Personally, The Sun Is Also a Star completely blew me away. I have never read anything quite like it as the book is leaps and bounds ahead of most love stories I've read prior to it. While I did have a few issues and reservations, they paled in comparison to the masterful, intelligent writing style that never failed to keep me enthralled and engaged. Honestly, I could go on and on about how brilliant and overwhelmingly incredible this story is, but I will refrain from doing so. Stay tuned for my book review! I've already finished writing it, and it will be released sometime within this month. Until then, I cannot recommend this book enough. The Sun Is Also a Star is set to be published this coming November 1st. I hope you pre-order a copy for yourself right away!
---

* More about the book.
* More about the author.
* Purchase via Amazon or Book Depository.
Synopsis:
Maddie Lucas is only looking for a one-night stand…
While studying in Spain for her semester abroad, Maddie hopes to escape the drama surrounding her parents' divorce—a divorce she may or may not have caused—while researching Spanish architecture for her thesis. And if she hooks up with hot Madrileños along the way? All the better.
But handsome Spaniard Javier Montoya wants so much more.
Guitarist Javier is ready to set aside his rock star ways and settle down for good with his gorgeous ex-girlfriend. But after a one night stand with sexy, passionate Maddie blossoms into genuine friendship, he begins to wonder if Maddie might be the forever girl he's looking for.
Too bad Maddie believes forever is more fiction than fairy tale. Can Javier prove to her that fairy tales exist? Or is Maddie right to think she doesn't deserve happily ever after?
Thoughts:
I recently asked Jessica Peterson for an author interview on my blog, and aside from responding with the most favorable answer (read: a huge YES! — keep an eye out for this interview), she was also generous enough to offer me a digital ARC of Lessons in Gravity, which is the second book of her Study Abroad series. I have already read and reviewed the first book, Spanish Lessons, a few months ago (click here to read my book review). Lessons in Gravity picked up immediately right after where its predeccesor ended, and I ended up loving Maddie's story as much as I adored Viv and Rafa's love story.
I just finished reading this novel earlier this morning, so I have yet to construct my review. Nevertheless, this entire series is definitely something I'd consider worth reading! Jessica Peterson is, without a doubt, a self-published author teeming with an oceanful of potential and writing magic. Be sure to check her (and subsequently, her awesomeness) out!
---
What I will read next

* More about the book.
* More about the author.
* Purchase via Amazon or Book Depository.
Synopsis:
Lang Leav presents a completely new collection of poetry with a celestial theme in The Universe of Us.
Planets, stars, and constellations feature prominently in this beautiful, original poetry collection from Lang Leav. Inspired by the wonders of the universe, the best-selling poetess writes about love and loss, hope and hurt, being lost and found. Lang's poetry encompasses the breadth of emotions we all experience and evokes universal feelings with her skillfully crafted words.
Thoughts:
As I mentioned some time ago, I've been low-key craving for poetry books lately. I think it's mainly due to the fact that I started writing my own poems more frequently. Regardless, I have never been a Lang Leav fan. I find her works problematic because the content she generates is pretty generic and lacks the originality and creative finesse other poets integrate into their writing. Still, I decided to sign up for this digital ARC anyway because I wanted to give the author a second chance. Maybe this time, one of her poems will resonate something in me.
Also, small digression: I am always up for poetry book recommendations! Share some of your favorites in the comment section below. I would love to expose myself to a variety of different writing styles, so that I can keep learning and improving my writing.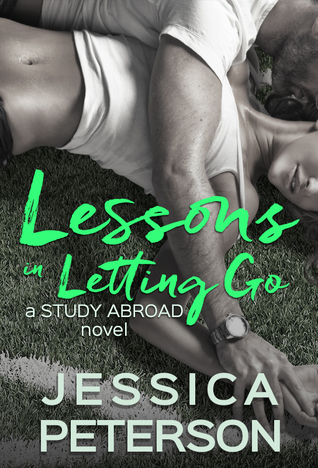 * More about the book.
* Pre-order via Amazon or iBooks.
* Enter giveaway.
Synopsis:
Soccer star Rhys Maddox's recovery from an injury isn't going well—until one night with a beautiful American and a few terrible pick-up lines changes everything. With Laura at his side, he plays smarter, runs faster, and fights harder than he ever has on the pitch. She's just the good luck charm he needs to turn his flailing career around.
Laura Bennet begins her semester in Madrid with plans to ditch bad habits and worse boyfriends. But when she unexpectedly gets caught up in Rhys's A-list life, her plans are put on hold. Who wouldn't skip class to fly on a private jet with a studly Welsh footballer? It's a no brainer, or so she thinks. Turns out Rhys's glamorous lifestyle hides an obsession with appearances—an obsession that makes her totally miserable. Determined to take back her happiness, Laura decides to dump Rhys and tackle a "Spain Bucket List" on her own.
But Rhys isn't letting his good luck charm go without a fight. He's spent his entire life trying to earn his way into the big leagues, and he'll do anything to win—even risk his carefully crafted image to help Laura with her bucket list. Will he be able to let go of his ego? Or will he and Laura ultimately let go of each other?
Thoughts:
As I mentioned earlier, Jessica Peterson's Study Abroad series is definitely one to take note of. After reading the first and second books, I am extremely, extremely looking forward to reading the next installment, Lessons in Letting Go, which is set to be officially released this December 12th. The third book is dedicated to Laura, one of Viv's friends. Do yourself a favor and pre-order Lessons in Letting Go. Also, don't forget to enter this giveaway and get a chance to win a $10 Amazon gift card!
---
(1) Donate, donate, donate, donate and donate! As I've mentioned countless times on my blog, I am a member of an academic, service-oriented student organization called the UP Academic League of Chemical Engineering Students (UP ALCHEMES). We collectively hold annual, nationwide events geared towards helping our beneficiaries. Our umbrella service event is ChEer Up Pinoy – which caters to several underprivileged Filipino communities by combatting major problems such as electricity, water supply and livelihood and promoting tertiary education to the youth. This year, on its fifth year of operation, the event aims to help out the following communities: Kaingin I, Quezon City; Purok 12, Irisan, Baguio City; Tacloban City; and Barangay Bawing, General Santos City.
This is definitely no small-scale task. Having said that, I am urging all of you to donate to our cause in order for us to be able to maximize the impact and quality of the assistance we will extend to these struggling communities. If you are interested in supporting us and the advocacy we are fighting hard for, click here to contribute! Additionally, visit ChEer Up Pinoy's Facebook page to learn more about the event. Should you have any questions and/or concerns, you are more than encouraged to ask me anything!
(2) Help us help other people by watching this video advocating charity and the spirit of generosity! Recently, UP ALCHEMES joined a video submission competition organized by Security Bank. Votes (specifically: video likes and views) comprise 50% of the criteria, and the winning entry will receive a cash prize of Php 50,000. This cash prize can be used to further financially support our service events. With that in mind, if you are unable to send monetary contributions to aid our cause, you can still help out just by viewing, liking and sharing the following video!
I sincerely hope that you consider assisting UP ALCHEMES in achieving our vision. And here's a little fun fact for all of you: I may or may not have written the script used in this video.
Anyway, I'd like to end this post with my favorite excerpt from the video (that I sincerely hope you watch):
The sad reality is – things don't just transform overnight. Change is realized through consistent, continuous action. And that's where you come in. The country and all the Filipinos in it – they don't need UP ALCHEMES. What they need and what the rest of the world needs are more Alchemists.
The world needs you to transform things for the better. Go out there. Give. Serve. Encourage progress. Inspire positive change. Continue redefining alchemy.
Twitter: @bookshelfbitch ‧ Instagram ‧ Goodreads ‧ Bloglovin'