That Bookshelf Bitch has reached 500 followers!!!
Did I really just type that? Oh my god. O H M Y G O D . You (yes, all of you) guys continue to surprise me! To think that just five days ago, I was celebrating my 3rd blog monthsary and now, here I am, over the moon about another milestone! This is unbelievable. Thank you very much!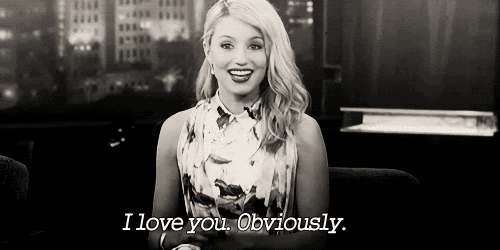 Should I write down some blogging tips?
I know, I know. I'm obviously not the best candidate for this. But, well, I have received the following question every now and then: How was I able to make it this far in just a relatively short time? (Non-verbatim.) And I'd be lying if I said that I never considered actually answering it. But I don't know. I'm not quite sure if anyone would actually want to read blogging tips from me or would be interested in what I have to say.
My sister baked me a cheesecake to welcome me home!
Yep, you read right. I am one lucky duck. Check it out on Instagram! (Truth be told, my Instagram is basically an extension of those food porn Twitter accounts. I apologize in advance. #foodie)
And I'm too lazy to write anything else.
I'm kind of eleven reviews behind, so I'm working on those which is kind of tiring but also pretty great. So expect a number of posts from me! Also, out of boredom, I'm introducing an open forum on my blog! If you have any questions you'd like for me to answer, leave them via comment below! I'm pretty much game for anything that isn't too intrusive, yeah? Questions like how to pronounce my name or what my favorite books are or anything, really. I'll publish a separate post to answer all your inquiries! So yay, go for it.
Start leaving your questions in 3… 2… 1…
Twitter: @bookshelfbitch ‧ Instagram ‧ Goodreads ‧ Bloglovin'