Hello there, everyone! Before anything else, I want to take a moment to disregard proper capitalization and punctuation and to let you all know that
LAST FEBRUARY 28th, THAT BOOKSHELF BITCH REACHED 400 BLOG FOLLOWERS OH EM OH MY SOMEONE PLEASE HOLD ME IN THEIR ARMS WHILE I SOB OUT OF SHEER UNADULTERATED HAPPINESS AND GRATITUDE AND DISBELIEF I CANNOT EVEN BEGIN TO EVEN.
*calms down* Okay. Currently, I have 429 unbelievably fantastic people following me! That is insane. I genuinely did not think I'd ever reach such a milestone. Much less in just under three months of blogging. I am so eternally grateful for everyone's support! Thank you, thank you, thank you!
Anyway.
For February 2016, I was able to finish reading a total of fifteen (15) books (including my second read of C.L. Denault's Gambit) – which is pretty good, considering the fact that I read fourteen novels last January. I was really worried that I'd fall into a severe reading slump as my February was bombarded with exams, plates and events. Thankfully, that didn't happen. And on an even more positive note, I didn't leave a book unfinished throughout the month! Yay to no DNF novels.
In an attempt to make this post appear less haphazardly written and organized, let's try to divide this post into sections.
Books I've read and reviewed!
Books I've read, but have yet to review!
Significance by Shelly Crane
Defiance Rising by Amy Miles
You Were Here by Cori McCarthy
False Idols by Alexis Grove
Highlights for February 2016?
Of the fifteen books I've read for February, the biggest standouts would have to be Gambit by C.L. Denault and You Were Here by Cori McCarthy. Both books have easily made their way into my favorites.
Gambit is a brilliant young adult, science fiction novel set in futuristic London. As a hardcore fan of the dystopian genre, this book definitely made a lasting impression on me! Seriously, it emotionally enraptured me and it literally took me weeks before I could write my thoughts and feels down in coherent sentences. In fact, my book review for Gambit, composed of over 3,100 words, is the longest one I've written to date!
You Were Here is a novel that touches the themes of grief, moving on, letting go and learning to cope from loss. Personally, it is one of the most poignant pieces I've ever encountered. I've yet to write an extensive review for this book, but rest assured, there are so many things I'd love to discuss! I'm so excited to share my opinions on this book!
To be read this month?
(Note: There are only a handful of the interesting titles I intend to read this month!)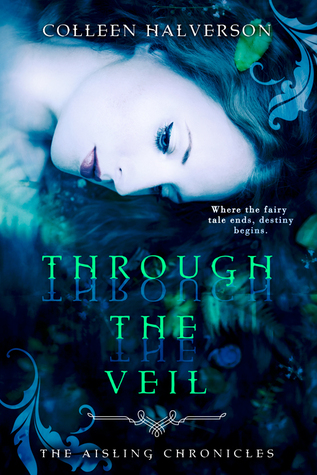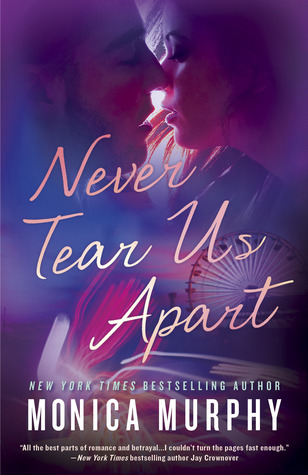 And the blog?
Earlier in February, I announced that I would be putting review requests from authors and publishers on hold due to my hectic schedule and other obligations. From what I recall, I have yet to respond to ten emails. Hopefully, I'll finally be able to do so within this week. To those authors and publishers, kindly bear with me a little more!
Also, I think I've already mentioned in one of my previous posts about my participation in an online book tour! The tour is for Hell School: Fresh Meat by one of my good friends, Heidi Angell! You can read more about the tour on her blog! I've already read the novel (just finished last night, actually!) and I intend to write a review right away. The book review is scheduled to be posted on March 22, 2016!
Other than these, sad to say, there wasn't much new material in this blog. I haven't started on the features I've been conceptualizing and whatever – which is sad, but I'm working on it. Hopefully, when my schedule is a lot more lenient, I'll be able to do a lot more.
And personally?
What's going on in my life? Well, first and foremost, I have an entire week free from exams!!! Yes, I'm this happy about having merely seven days to myself. Next week, I'll be back to sleepless nights and bucketfuls of caffeine. Until then, I'll read and binge watch as much as I can!
Speaking of binge watch, I just finished most of Suits! The last episode I watched was Episode 10 of Season 5. Yay! Also, I've finally caught up with the latest episodes of The Big Bang Theory. Double yay! All that's left for me to do is to catch up on Arrow and The Flash and quite possibly start on Jessica Jones. Okay, that's easier said than done. But whatever.
Lastly, it is currently my college's Engineering Week! I'm far too lazy to elaborate on what it is. It's basically a weeklong competition between engineering student organizations composed of day events and night events. Blah, blah, blah. All you need to know is: GO UP ALCHEMES! Let the bodies hit the floor!
Twitter: @bookshelfbitch ‧ Instagram ‧ Goodreads ‧ Bloglovin'